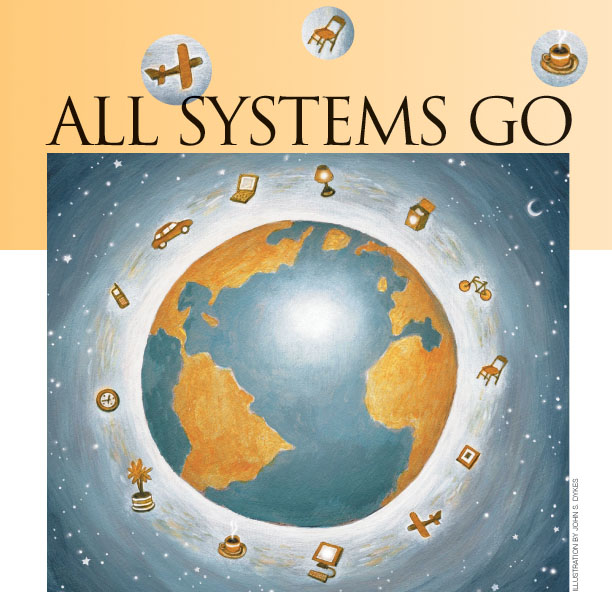 In the be careful what you ask for category, work has been wonderful so far this year. I'm busy with new clients and new projects and thoroughly enjoying the challenge. Particularly with last year being pretty slow, I am grateful for what I hope is a new trend.
I am also realizing in this time, that I don't have all my systems working well, and that is causing me stress. When I worked full time out of the house, I had things humming - childcare, the house fairly well organized, cooking and meals in pretty good shape and it all seemed to work well - most of the time.
I'm somewhere in the middle now and seem to have lost control of the flow. The laundry is taking over - clean socks are truly a requirement for teenage boys, in case you are wondering! The meals are less than planned - is there a limit to the number of nights you can feed a family peanut butter & jelly sandwiches? Charlie, in particular, is in flux with rides to and from school when I'm out of town and certainly racing back and forth to school, practice etc.. It has just felt like a crazy few weeks.
So - it's time to rally the troops and get the systems back working. My family is ready, sometimes willing, and certainly able to help. My goal this week is to plan better and enlist their help. Part of my problem is that I a bit of a control issue when it comes to household stuff - like laundry. I need to let it go and know that it's more important for the clothes to be clean than folded perfectly - right?
As is often the case, just writing about this helps me realize that I can do this. Tonight we'll look at the weekly calendar with an better eye toward the balance. I'll ask for the help I need and know that it's OK if it doesn't all go perfectly.
Easier said than done for us control gals - but I'll let you know how it goes.